Stamped concrete
is a great way to add style and decor to your home or commercial property landscape.
Our decorative stamped concrete services include:
• Driveways
• Sidewalks and foot paths
• Patios
• Swimming Pool Decks
• Steps and landings
• Landscape retaining walls
• Interior floors and countertops
• Pressure wash cleaning and sealing
> Contact us for a quote | > View some of our past work
---
There are many stamp patterns available, however the most common patterns are:
Ashlar Slate, Large Ashlar Slate, Grand Ashlar Slate

Random Stone

London Cobble Stone, European Fan, Brick Herringbone

Square Tile
(Large and Small)

There are over 60 different shades of color pigments which can be added to the concrete. the most popular being a slate grey, or a light brown.

Some Samples of our Stamped Concrete Work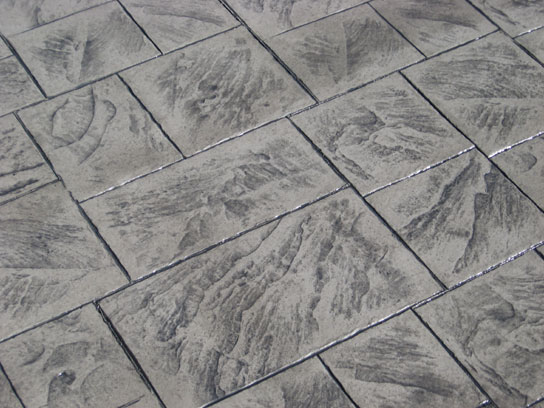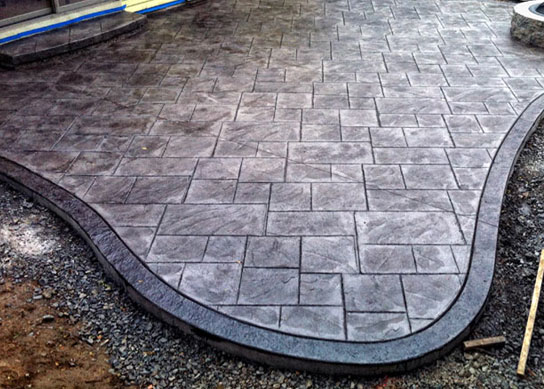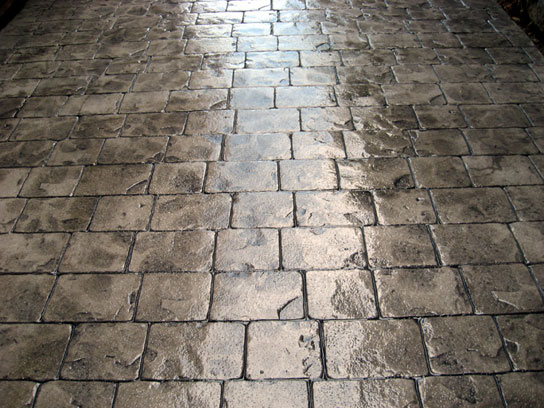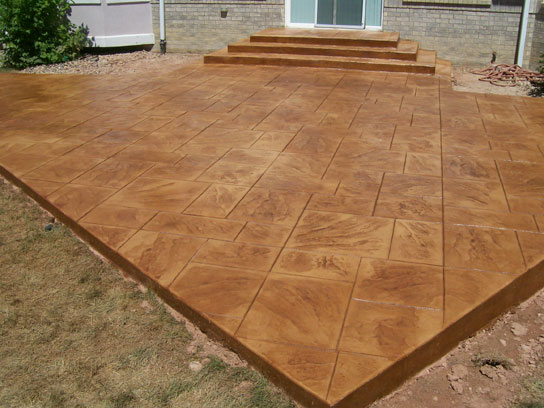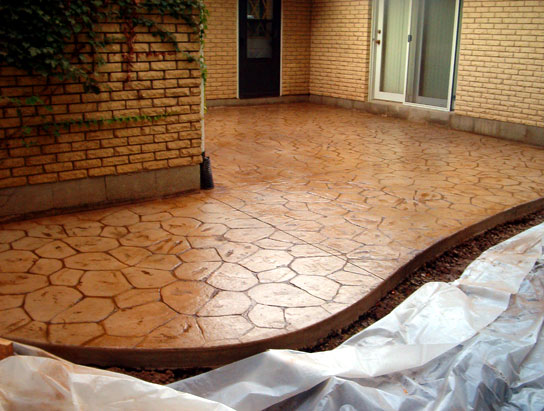 [ top of page ]