We offer an array of retaining wall installation from classic large split faced Allan Block, granite faced, natural stone, concrete, and decorative stamped concrete wall resurfacing, for your home and garden landscape as well as commercial condominium hardscape project.
Whether you need a retaining wall to hold back your landscape, a planter box, a privacy fence with pillars and aluminum fencing, or you want to add beautiful decor around your patio or swimming pool deck, we have you covered.
All of our retaining wall installations come complete with proper drainage systems built in to assure ground and rain water is flowing properly away from your wall and property and to secure the longevity of the retaining wall.
Aside from the retaining wall installation, we offer excavation, trenching, tree and plant removal, and landscaping including grass and sod installation, grass seeding, bark mulch, limestone, and clear washed gravels design and installation.
Some Samples of our Retaining Wall Work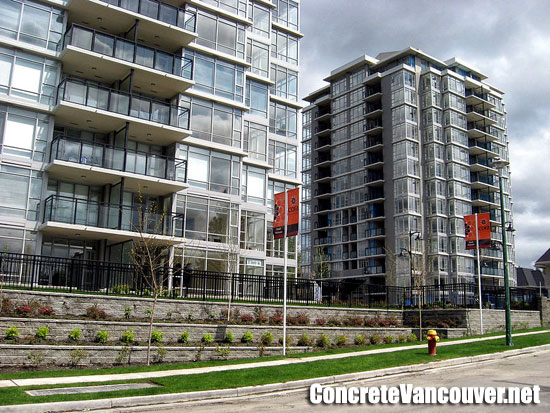 Multi tiered large split faced block wall installation for a condominium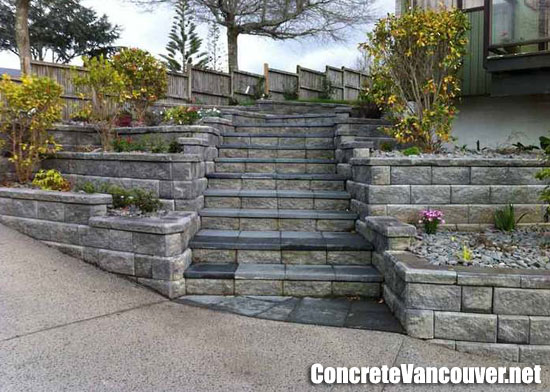 Multi tiered planter bloxes with walls and steps installation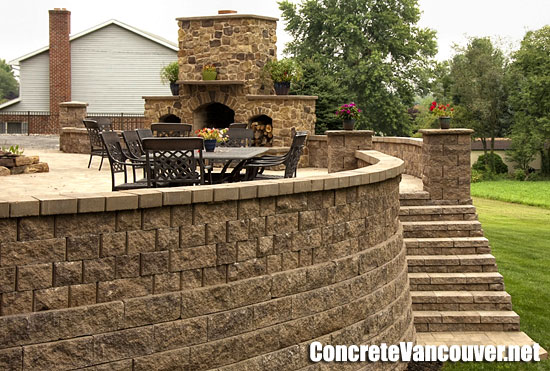 Retaining wall and steps installation for back yard bbq patio deck with pillars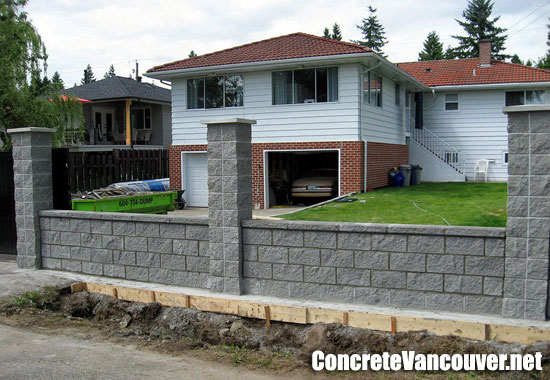 Privacy fence with pillars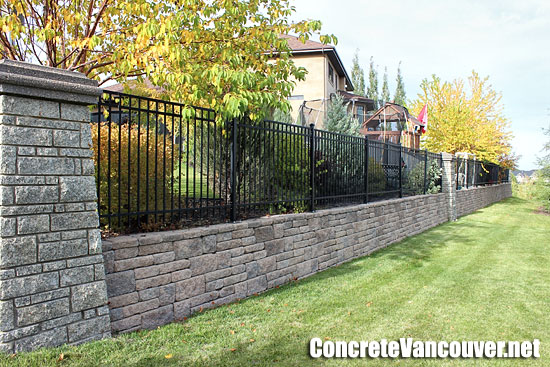 Privacy fence with granite faced pillars, and aluminum railings with grass installation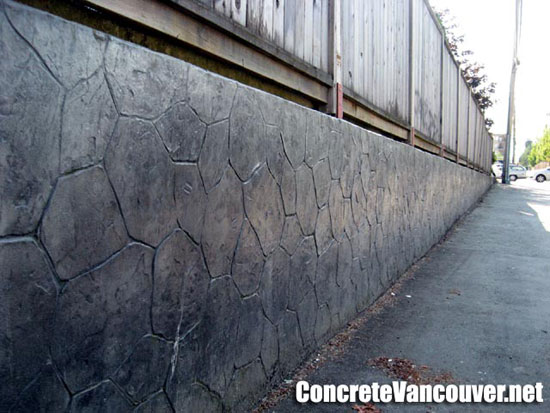 Decorative stamped concrete overlay on existing concrete retaining wall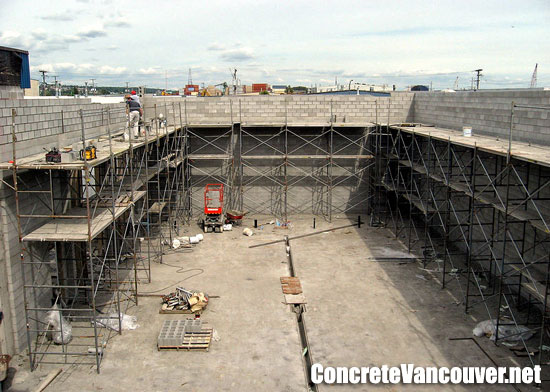 Commercial warehouse walls installation
---
600 Foot Block Retaining Wall Build
With this townhouse landscaping project we had removed and disposed of an old rotted wood tie retaining wall, excavated and prepared the base foundation, installed a new Allan Block retaining wall system complete with drainage, back fill and asphalt pavement repairs.

[ top of page ]